HIRED Donor Innovation & Data Manager
APPLY NOW
Where you are - but regular activities in Kitchener-Waterloo, Ontario
Foundation Operations
Tue, Aug 10, 2021
Full time
Proud to announce Amanda Grydziuszko has joined us!
Top Level Description
We are looking for a someone who believes we can make our lives easier and be more successful by leveraging technology and software. You also want to be able to find insights and new ideas in data to help build a world-class health system right here in Waterloo Region.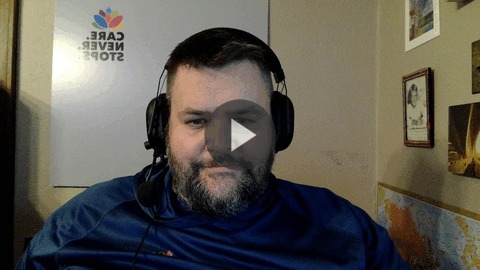 Enable Easy
Tenacious & Relentless Action
Transparent First
We Welcome You
Traiblaze
Surprise, Delight and Overdeliver
Attributes
Seeks to automate and simplify
Keen to learn and try new ideas, tech and software
Hungry to grow and make an impact on the world
A passion to understand the why and make data based decisions
Strong analytical skills; take raw data and draw conclusions leading to action
Experience in software ideally fundraising, ecommerce, databases, & web
A degree is helpful but not necessary
What you'll do
Help rally the community to create a world-class health system
Manage, support and innovate the Foundation tech stack (as of July 2021: Notion, Shopify, G-Suite, RE NXT and FE NXT)
Managing Foundation IT Structure and Software applications
Keen to learn and try new ideas, tech and software
Develop reports and dashboards for the public, the team, leadership and the Board
Develop and standardize how we record data
Investigate solutions for process improvements for our applications
Data analysis in every aspect of our work
Create web pages and find the best app solutions for our website (Shopify)
Training and documenting of team on all software applications
Analyze with donor data and the creation of lists for mailing
What We Offer
The annual salary is either in Band B - $45,000-$65,000
4 weeks vacation
4 day weeks from Victoria to Labour Day and December
Full-time role with benefits
Work where you work best - with planned team get togethers and team strategy sessions every 12 weeks (#12wy)
Chromebook and Mobile (iPhone or Android)
Growth culture with big dreams and on a mission to rally the community to create a world class health system
A reduced-hierarchy organization that is passionate about your success personally and professionally
The Process
You apply, traditionally (resume, cover letter & portfolio) or not (video, greatest hits montage etc..). Additional files can be emailed to jennifer@grhf.ca
We welcome all, unequivocally, we just ask you to bring a passion for the values and the attributes
It is unrealistic for us to believe we will find someone who fits this position 100% and that is just fine with us
Speed Interview for the top 10 selected candidates (5 min with each of 10-12 team members by Google Meet - sometimes we'll do a next round more in-depth)
You start as soon as you can, we are looking to onboard right away
2021-08-10|||Where you are - but regular activities in Kitchener-Waterloo, Ontario|||Foundation Operations||||||i.6SeGyEY10OD_3u|||FULL_TIME|||CAD|||YEAR|||range||||||45000|||65000|||false
APPLICATION FORM
* Required