Graphic Designer (Summer Contract)
APPLY NOW
Work where you want (WWYW)
Experience Team
20 cad / hour
Sun, May 15, 2022
Full time
As a graphic design summer student at GRHF, you will help us set a new standard for design in the hospital non-profit space. Through an exciting variety of visual, packaging, and marketing design projects you will be able to lead, execute and implement your creative thinking in a way that will help better the community.
This job is funded by the Government of Canada through the Canada Summer Jobs program. The program requires that you must be:
between the age of 15 and 30 at the start of employment;
a Canadian Citizen, permanent resident, or person on whom refugee protection has been conferred under the Immigration and Refugee Protection Act*; and
legally entitled to work according to the relevant provincial legislation and regulations.
International students are not eligible. Recent immigrants are eligible if they are Canadian Citizens or permanent residents.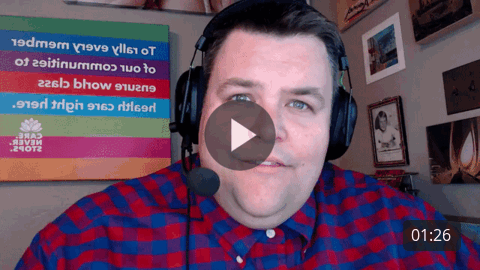 Summer Student - Graphic Design
Values
Enable Easy
Tenacious & Relentless Action
Transparent First
We Welcome You
Trailblaze
Surprise, Delight and Overdeliver


Attributes
Believe in the power of design and imagery to tell a story
A passion for rapid development of ideas and implementation
Give and receive feedback that helps make the final product better
Cares about non-profits and making the world a better place
Bonus: You have experience using Illustrator, Canva, Notion, Shopify and Discord


What you'll do
Help strengthen our new Care.Never.Stops. Campaign brand and H Partner mark
Find new avenues to improve our web experiences and social media presence
Build exciting products and packaging both internally and with our local partners and supporters
Design materials for upcoming campaigns, walls, events and major gift proposals
Anything else you feel would be worth looking into! We welcome all of your creative project ideas!


What We Offer
Full-time role at $20 an hour
14-week term (May 30 to August 2)
Attending our 12 Week Year planning and engagement event in early July
WWYW (Work where you want) - remotely and opportunity to join us in our Collaboration space
Growth culture with big dreams and on a mission to rally the community to create a world-class health system
A reduced-hierarchy organization that is passionate about your success personally and professionally


The Process
You apply, traditionally (resume, cover letter & portfolio) or not (video, greatest hits montage etc..), please share some creative work you've done.
We welcome all, unequivocally, we just ask you to bring a passion for the values and the attributes
It is unrealistic for us to believe we will find someone who fits this position 100% and that is just fine with us
Speed Interview for the top 8 selected candidates (5 min with about 8-10 team members virtually by Google Meet - sometimes we'll do a next round more in-depth)
2022-05-15|||Work where you want (WWYW)|||Experience Team||||||ky.9OSiz9YHI0ddY|||FULL_TIME|||CAD|||HOUR|||single|||20|||||||||true
APPLICATION FORM
* Required