HIRED - Manager of Philanthropy (Major Gifts)
APPLY NOW
Work Where You Want (WWYW) and we believe that this kind of fundraiser needs close access to Kitchener-Waterloo
Engagement Team
60000 - 100000 cad / year
Tue, Oct 05, 2021
Full time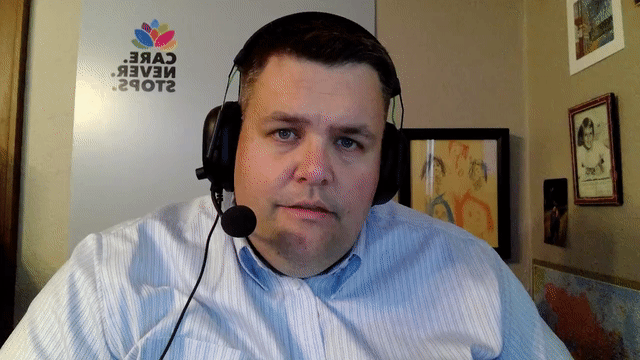 Are you our next Manager of Philanthropy?
Top Level Description
Be the change you want to see in health care and the community. Grand River Hospital is Aiming High and we are looking for a fundraising professional to connect personally with donors to make the plan a reality. Your focus is on connecting with individuals and organizations who would consider supporting at $25,000 or more over five years. You have a passion to solve these problems differently and connecting and engaging our community.
Grand River Hospital and it's Cancer Centre serve an area of more than 1.4 million, across southwestern Ontario. Our eight care areas:
To rally every member of our communities to ensure world class healthcare right here.
Enable Easy
Tenacious & Relentless Action
Transparent First
We Welcome You
Traiblaze
Surprise, Delight and Overdeliver
Attributes
You wake up in the morning with a passion to raise funds for your cause
Your follow-up is second to none, even your mother complains that you send her too many notes and greeting cards
You are hungry to learn about people's philanthropic dreams and how you can make them come true
You are an incredible listener and a creative match-maker who aligns every gift to a donor's highest philanthropic passion.
You are attentive, patient, fun to be with and oh so persistent.
You delight in working with donors in your own portfolio and you love a team approach even more.
You're an original thinker and get the best results when you can work in a culture that craves new ideas and change.
You've fundraised for Major Gifts before - whether at a University, Hospital, the Arts...
What You'll Do
Connect with prospective and current donors; primarily individuals but corporations and organizations are incredible supporters of health care as well.
You'll work closely with our Director of Philanthropy, Betty Bax, our Director of Strategy Petra Taylor and our CEO.
Secure incredible commitments for generosity to our cause from $1000 to $10,000,000 and beyond.
Leverage our Grand Opportunity List of hospital needs to connect a donor's passion to the right project in the right way.
Help us grow and create the Care. Never. Stops. Campaign. with a goal to rally our communities to help us build a world-class health care system right here.
What We Offer
The annual salary is in Band C - $60,000 - $100,000 based on your experience and success, we see a range of individuals that may be a good fit.
4 weeks vacation and 4 day weeks from Victoria to Labour Day and December
Full-time role with comprehensive benefits and HOOPP Pension
Work where you want (WWYW) - with planned team get togethers and strategy sessions every 13 weeks (#12WY). We do believe that this kind of fundraiser needs close access to Kitchener-Waterloo for in person connections.
Chromebook and Mobile (Iphone or Android)
Growth culture with big dreams and on a mission to rally the community to create a world class health system.
An organization that is passionate about your success personally and professionally - we want to enable you to do the best work of your life
An organization that has grown more than 50% a year in each of the last two years with more than $16M in cash support last year
The Process
You apply, traditionally (resume, cover letter & portfolio) or not (video, greatest hits montage etc..)
We welcome all, unequivocally, we just ask you to bring a passion for the values and the attributes
It is unrealistic for us to believe we will find someone who fits this position 100% and that is just fine with us
Speed Interview up to 10 selected candidates (5 min with each of 10-12 team members by Google Meet - sometimes we'll do a next round more in-depth)
You start as soon as you can, we are looking to onboard right away
Backgrounders
2021-10-05|||Work Where You Want (WWYW) and we believe that this kind of fundraiser needs close access to Kitchener-Waterloo|||Engagement Team||||||~UYCPJm2d5JEhDe8|||FULL_TIME|||CAD|||YEAR|||range||||||60000|||100000|||true
APPLICATION FORM
* Required