HIRED - Volunteer Manager (Grand Champion Manager)
APPLY NOW
Split between on-site in Kitchener-Waterloo and work where you want (WWYW)
Experience Team
45000 - 65000 cad / year
Tue, Oct 19, 2021
Full time
Support, recruit, engage and inspire volunteers at Grand River Hospital and Foundation. We call them our Grand Champions because of the incredible resource they bring to help create a world-class health system right here in Waterloo Region
About Grand River Hospital
In 1893, when our community was in need of a genuine advance of medical care and had a burgeoning population; our cause began. The Seagram family stepped forward and offered 95 acres of land if and only if the citizens would fully fund the Hospital before the first brick or beam was laid. The citizens responded with a roar.
Kitchener (then known as Berlin) and Waterloo rallied the community and raised $12,000 from subscribers ranging in size from 25 cents to 50 dollars. Together in 1895 our predecessors built what has become Grand River Hospital out of their generosity, philanthropy and belief in each other and this remarkable place.
We are building on this incredible history and making a change to health philanthropy and service once again. We are seeking an incredible individual to be a part of mobilizing a volunteer corp that is eager to be of service to our patients and care partners and ultimately enhance patient experience at Grand River Hospital. Together we will innovate to create a volunteer program that changes our community for ever.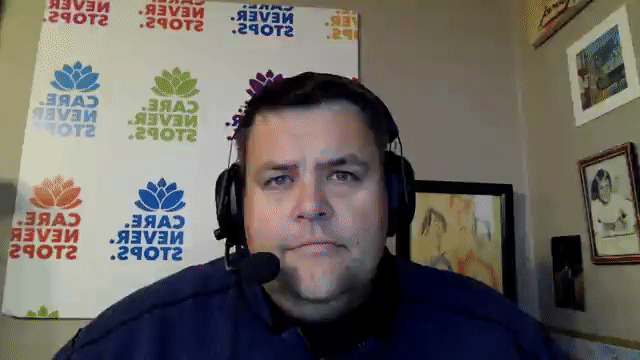 Click here to watch the video: (https://share.vidyard.com/watch/6QnoHi34uRVKontKTc888g?)
Values
Enable Easy
Tenacious & Relentless Action
Transparent First
We Welcome You
Traiblaze
Surprise, Delight and Overdeliver
Attributes
Love people
Love to organize and create schedules
Enjoy speaking to small groups and teams
Have a passion for training and standards
Able to create strong interpersonal relationships
Work well as an individual and team member
Experience in Hospitality or Service based industry is an asset
Great written and verbal communication
What You'll Do
On-site orientation of volunteers at both of our campuses as needed (KW campus and Freeport Campus)
Recruiting for the Volunteer Program
Reference checking and health clearance
Schedule Volunteers using Volgistics (any scheduling software experience is an asset)
Training for new Volunteer roles
Creating a comfortable and happy environment for our Volunteers making them feel welcome
Assist with roll-out of patient experience programs
Write references and confirm volunteer hours on request
What We Offer
The annual salary is in Band B - $45,000 to $65,000
4 weeks vacation
4 day weeks from Victoria to Labour Day and December (Total of 17 additional days off)
Full-time role with benefits
Split between on-site and work where you want (WWYW) with planned team get togethers and team strategy sessions every 12 weeks (#12wy)
Chromebook and Mobile (iPhone or Android)
Growth culture with big dreams and on a mission to rally the community to create a world class health system
A reduced-hierarchy organization that is passionate about your success personally and professionally
The Process
You apply, traditionally (resume, cover letter & portfolio) or not (video, greatest hits montage etc..)
We welcome all, unequivocally, we just ask you to bring a passion for the values and the attributes
It is unrealistic for us to believe we will find someone who fits this position 100% and that is just fine with us
Interviews with the Foundation President & CEO, Director of Experience and Grand Champion Director
You start as soon as you can, we are looking to onboard right away
You will be a part of the Experience and Hospital Relations Team working closely with the Grand Champion Director
As part of our commitment to the health and safety of our patients, staff and community from COVID-19, subject to any accommodation required by applicable human rights legislation, Grand River Hospital Foundation requires that all staff have received all required doses of a COVID-19 vaccine approved by Health Canada.
2021-10-19|||Split between on-site in Kitchener-Waterloo and work where you want (WWYW)|||Experience Team||||||BKsCjS-OZQsl06V4|||FULL_TIME|||CAD|||YEAR|||range||||||45000|||65000|||true
APPLICATION FORM
* Required